We all like to keep up with trends, be they shoes, prints, books, drinks, local hotspots….
So why should it be any different when it comes to your headboard?
Well, we here at Wedo Headboards don't see any reason why it should, and so we did some searching around, and do you know what we found?
Palette Headboards.
They are everywhere, and that is a good thing by us.
Let's see why…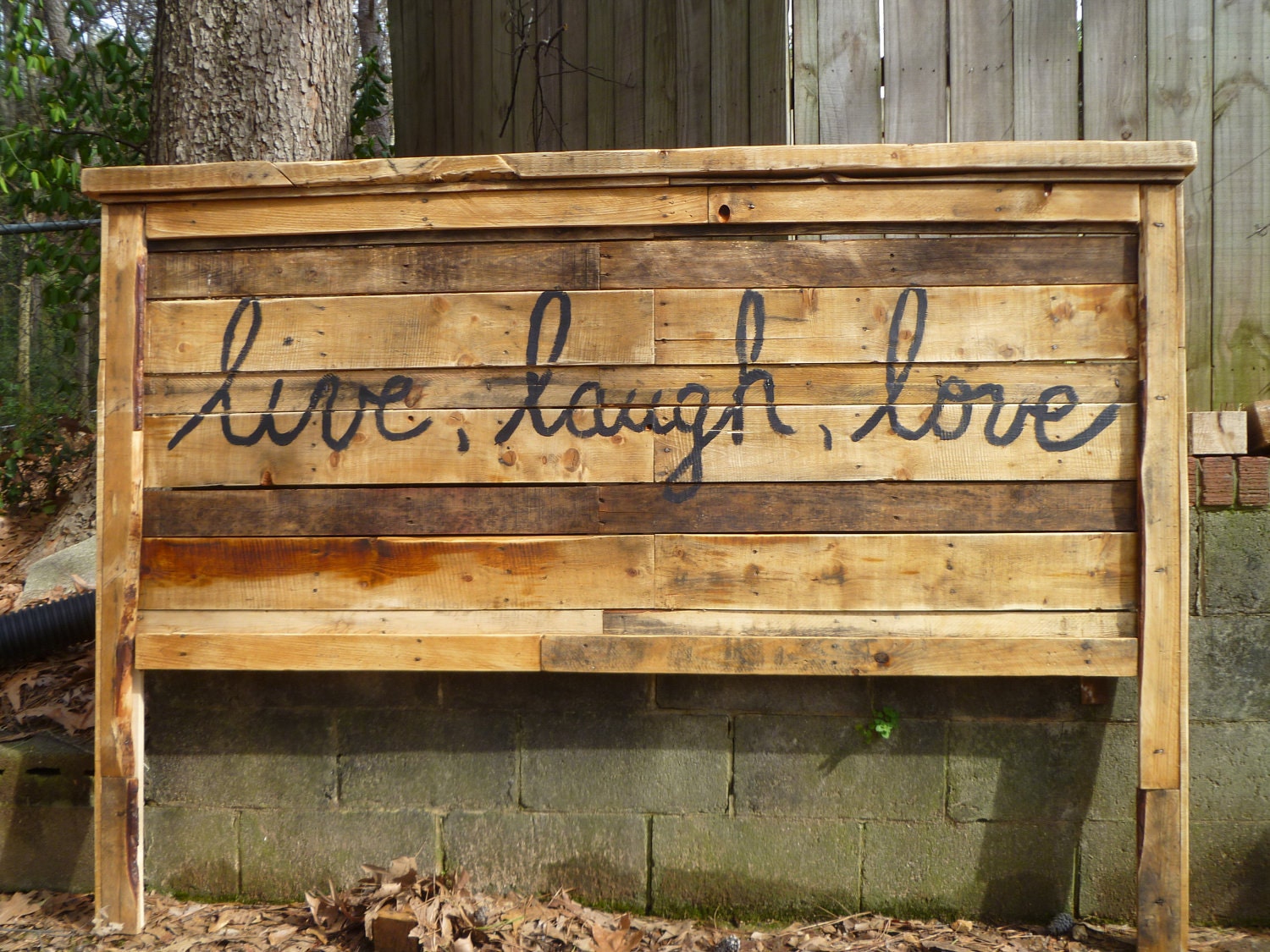 This beautiful creation was by Jessica Ashlock. Lovely work there huh!
Palette headboards are simple in their idea: they're essentially just wooden slats joined together (much like a garden fence), and then are worked on via sanding, lacquering, varnishing, painting, you name it!
The world is your oyster with a palette, as you can see with the samples below…
Simple and rustic, this is from Painted Home Designs, and it shows how something as simple as a wood palette can bring some personality to your space.
This is lovely. I really like this one, it brings a fresh, beachy look to the room. Well done C.R.A.F.T!
A combination of my two favourite things: DIY and maps. Such a simple idea made into a beautiful focal piece for your space. Check out the Idea Room for a tutorial on how to create your own.
Sheer simplicity is often the key, and adding accessories like lamps or shelving helps make your creation more of a feature. Like this piece of genius from Char at Crap I've Made.
So you see, wood palettes aren't just for factories or dockyards! Simple and with a hit of character these little works of D.I.Y can spruce up any space and can be used for much more than just headboards. Check this out!
Storage Heaven! From atypicaltypea, so simple and yet so exciting to look at!
Feeling inspired yet? Go out there and be good to our planet by recycling those old palettes in the garden and revamping your home with some rustic ingenuity.